1.

Mountain bikes
Mountain bikes, classic bicycles and trekking bikes for all ages
2.

Class A Bicycles
Class A and race bicycles on reservation only
3.

Free equipment
Free helmets, bicycle locks, baby seats and extra equipment
4.

Client responsibility
The client is liable to any damage caused by himself.
5.

Pay on the first day
Hiring is paid on the first day of hire
6.

Free assistance
The prices include free assistance on the road of Georgioupolis & Kavros area.
7.

Guided tours
Guided tours for 4 – 8 persons on request.
Places to visit by bicycle!
It is a safe and nice way to explore the beautiful nature, seaside and country life in Crete!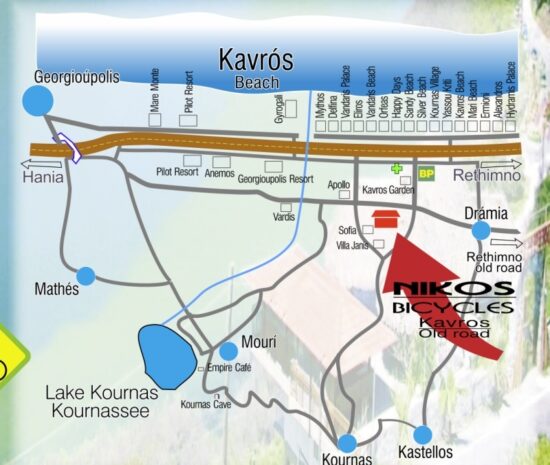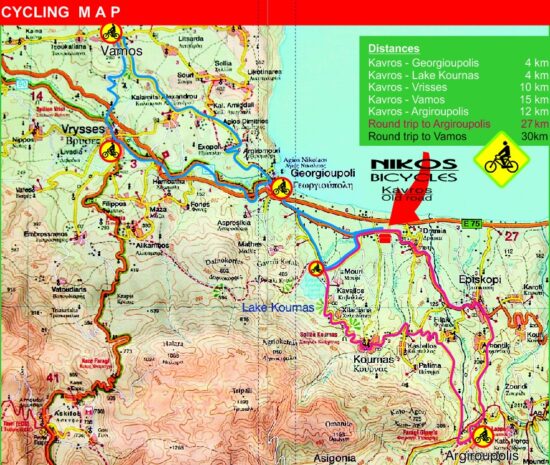 For Any Question Contact Us!